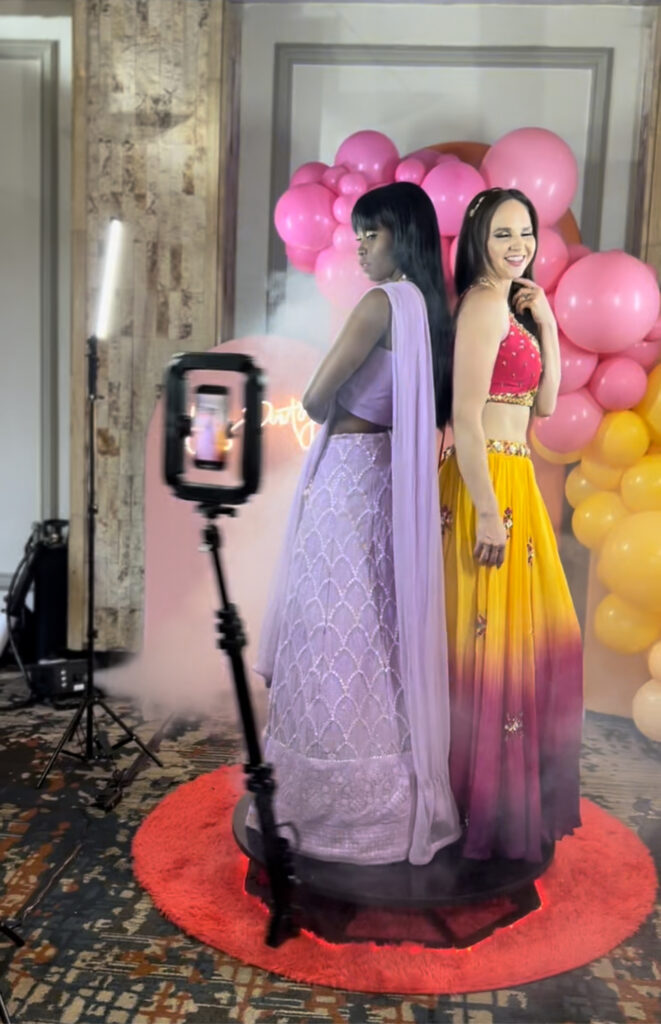 360 Baci Booth
Our newest booth is all glam and all fun! Lighting feature makes guest feel like they are part of movie and rotating camera is so much fun!
Features
Custom Overlay
High Resolution Video
Boomerang
Slow Motion
Intro or Outro music
Digital Sharing
So much more!
What else is new??
The Lux Baci Booth's sleek design and high resolution photos are everything! Our newest open air photo booth is so much fun and perfect for capturing all your silly moments. There isn't much this little booth can't do! Get ready for some real fun and book today!
Sleek Design
Multi Photo Layouts
Retro Chic
Tell me everything... Ready to Book?
Give us a few details so we can get started and save your date!